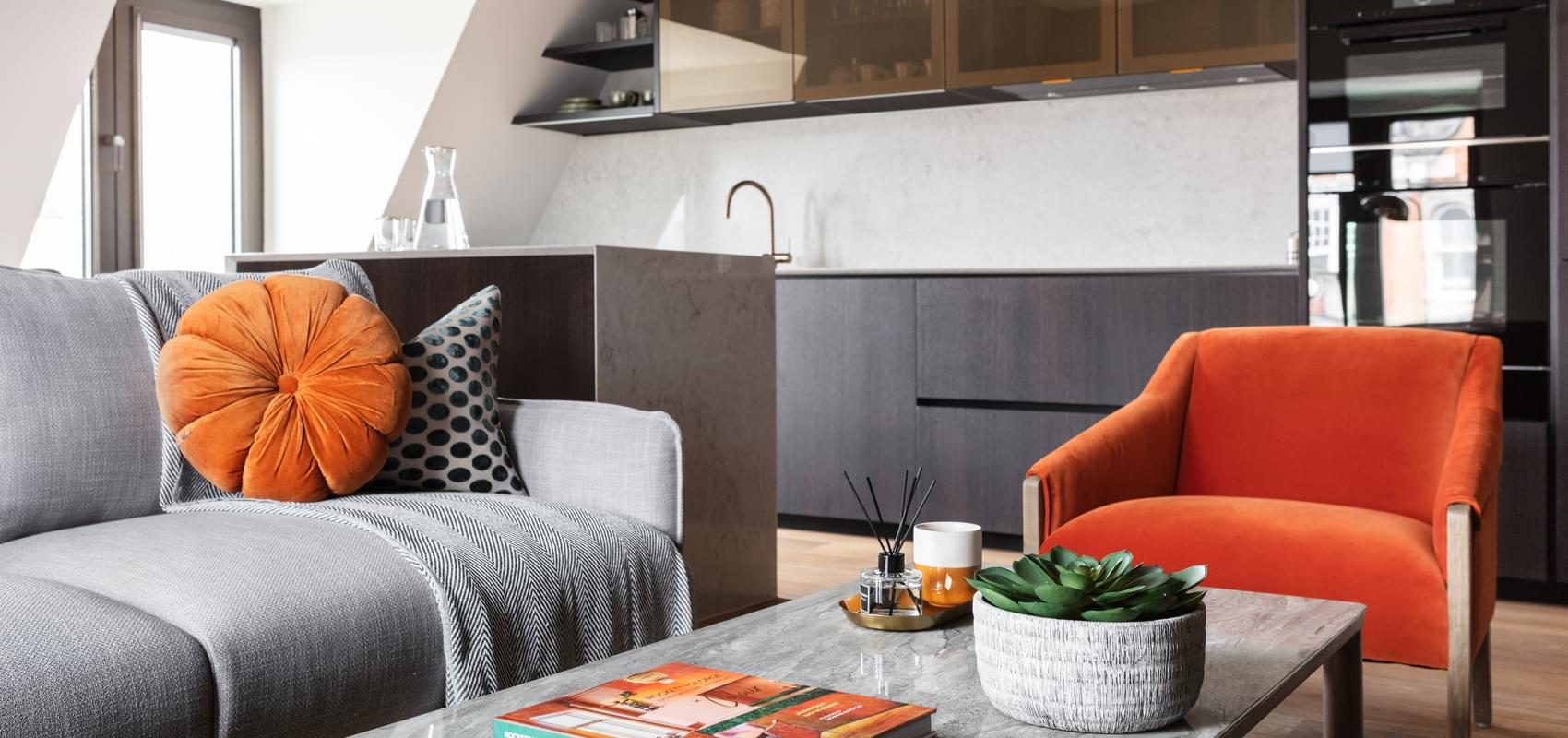 Booking FAQs
Are there lifts in your properties?
Please check the specific apartment page on our website for full property amenities.
Are your apartments pet-friendly?
Some of our apartments are pet-friendly. Please let us know at the enquiry stage if you are planning to stay with a pet and we can send you pet-friendly apartment options. 

Please note, pet deposit & pet cleaning fees may apply. 
Can I see a video tour of my exact apartment?
We can sometimes share video links to your exact apartment, please contact your Account Manager or Booking Agent for details.

For corporate bookings you may not be allocated your exact apartment until closer to arrival, so we will not be able to provide a video link at the booking stage.
What taxes will I need to pay?
🇬🇧 When you book in the UK, all of our prices will be exclusive of VAT. In the UK VAT is 20% for the first 28 nights and then reduces to 4% for the rest of the stay.  
🌎For anywhere outside the UK, bookings are covered by TOMS, which means they will be inclusive of tax. City or Tourism Tax may apply in some locations and we will advise of this in your booking quote.
How do I pay?
Corporates
You will be sent an invoice via our centralised invoicing system and we can accept payment in British Pounds, Euros, US Dollars and Swiss Francs. If you would like to discuss credit terms with us please contact your Account Manager.
Individuals
We accept payment in British Pounds. You will be sent a payment link or you can pay via bank transfer.
If you have any questions about making payments please contact your Account Manager or Booking Agent.
Do I have to pay a deposit?
We don't normally ask for a deposit, but we will need payment 14 days before you arrive unless you have an existing credit arrangement with us. Damage to our apartments may also result in additional charges.
Individual bookings
We take a £1000 deposit which is refunded in full after you leave assuming there is no damage to the apartment. For our cancellation policy please read our terms and conditions provided by your booking agent.

Can I extend my stay?
We try to be as accommodating as possible with booking extensions but the more notice you give us, the more we'll be able to help.
Where possible, we'll try to keep you in the same apartment. Otherwise, we'll do our best to find you a similar apartment which is nearby. We'll also move your belongings for you.
Do you provide parking?
Some of our apartments offer parking facilities. Our Account Management Team will be able to provide information about this at the booking stage.
Where we are not able to offer parking, we may be able to provide information about parking in the local area. Get in touch for any enquiries.
How long will it take you to respond to my enquiry?
We aim to respond to all enquiries within 1 hour during office hours. All weekend enquiries will be responded to Monday morning.
Office Hours: Monday - Friday - 08:30 - 17:30
Guest Relations: 24/7