Explore West London's vibrant food and drink scene from The Westminster Residences.
When staying at The Westminster Residences you'll be surrounded by some of the best restaurants, bars, and cafes that London has to offer. With so many tempting options on your doorstep, you'll find it hard to stay in. 
Where to eat?

Being only minutes from the hub of Westminster Abbey and Trafalgar Square, there is more than enough choice when it comes to dining out. Whether you're after a Michelin-star restaurant for a special occasion, a quick bite on the go, or a cocktail with a rooftop view, you'll find what you're after without travelling too far from this property. 

Michelin-Star Restaurants
At The Westminster Residences, you'll have four world-class Michelin-star restaurants within a 25-minute walk, offering world-class quality and varied menus.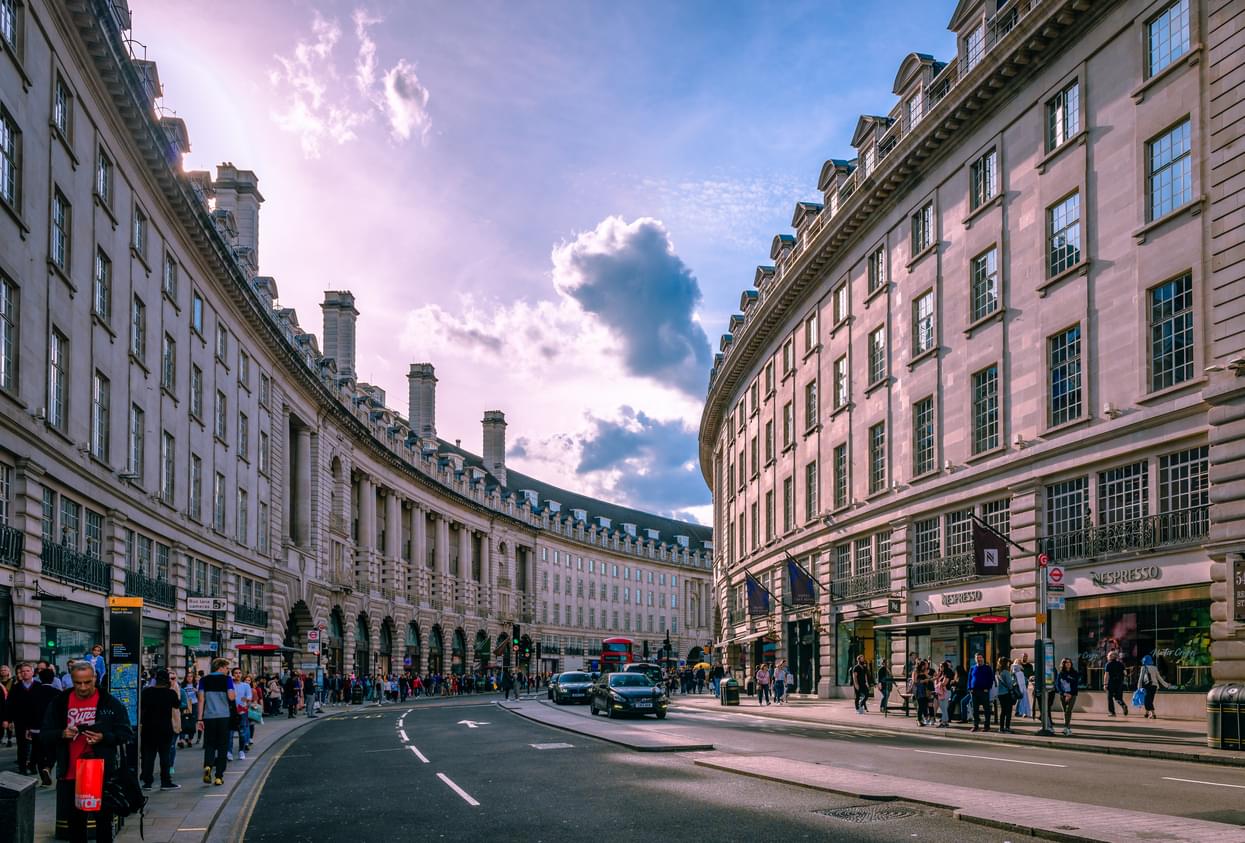 Within 10 Minutes
If you don't feel like cooking and don't want to travel far to eat out, there are some fantastic options located in the streets surrounding the property for you to try out.
You'll find Cinnamon Club two minutes from the property in a Grade II listed library. A popular culinary destination for over 20 years, this restaurant has mastered the art of marrying Indian and Western flavours in fine dining. If you fancy enjoying the same quality ingredients in the comfort of your Portland , you can recreate the experience at home with their meal kits and cocktail masterclasses.
The Ivy Victoria is only a 10-minute walk away and offers a varied menu for breakfast, lunch and dinner. With a lively atmosphere, palatial furnishings and outstanding service it's no surprise that this chain has become such a popular go-to for quality wining and dining.
Chez Antoinette is an artisanal classic French Bistro situated 9 minutes away in Victoria. Perfect for brunching or a more casual bite to eat, this family-run business has an equally delightful restaurant in Covent Garden and serves all the offerings of a traditional Parisian cafe.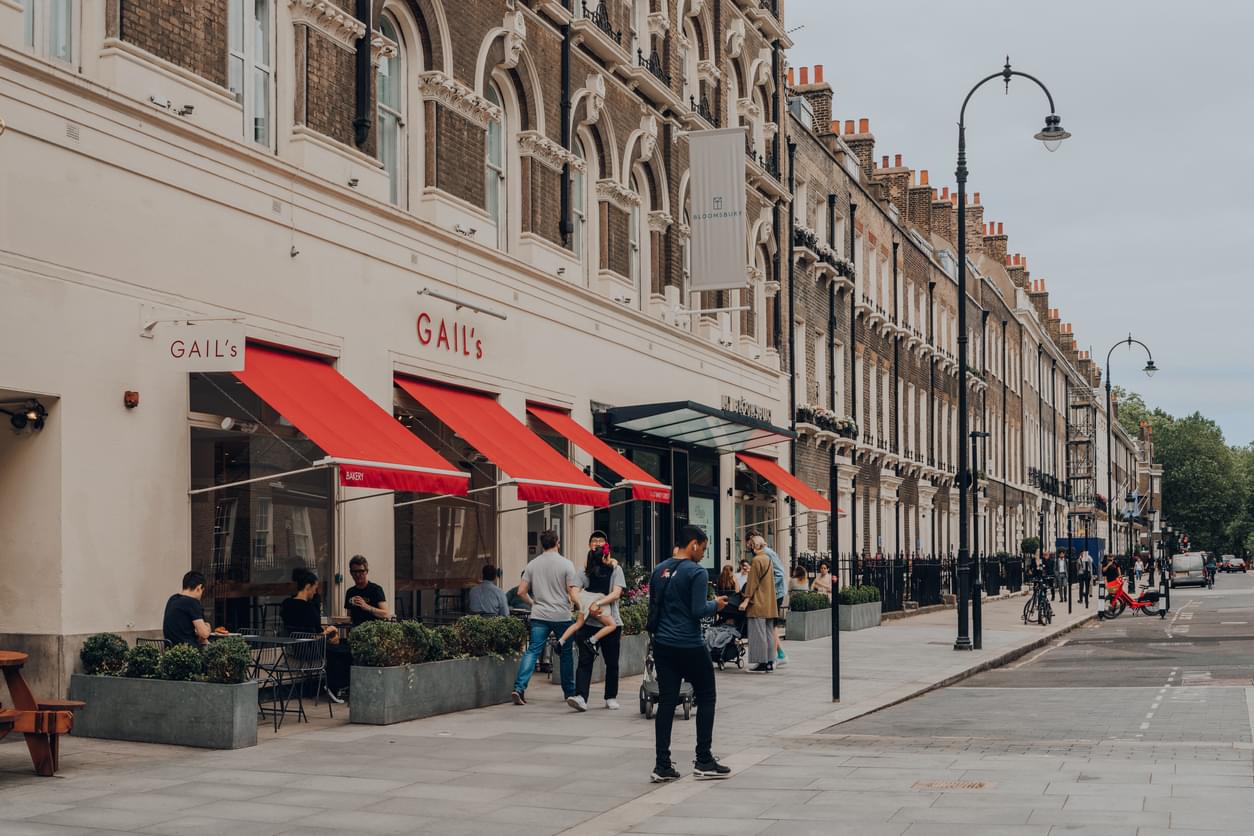 Coffee Shops & Quick bites
With so much to do and see in this vibrant area, it's likely that at times you'll need to grab something quick on the go. There's an Itsu, Cafe Nero and Pret a Manger only minutes from the apartment if you need to refuel in a hurry, or you can venture slightly further afield to some more unique venues.
Gail's is one of the city's most popular bakery chains. Serving quality coffee and delicious sweet and savoury bakes, it's a firm favourite amongst both tourists and Londoners. Take the leisurely 15-minute walk to Pimlico and start your day with a beautifully-crafted flat white and freshly-baked croissant.
Black Sheep Coffee is another well-established chain that has locations all across London. Swing by to try one of their signature turmeric lattes, fresh fruit smoothie bowls or Norwegian waffles. They also have a mouthwatering selection of bagels and toasties available if you're in need of something a little more substantial.
Ravello has been singled out as the best-loved coffee shop in Westminster and St James by Time Out and is a great place to start if you're looking for a mid-morning pick-me-up. Satisfy your sweet tooth with a biscoff latte or morello cherry blondie, or grab one of their hearty hotboxes for a nutritious lunch on the go! With three stores across the Westminster area, you'll never need to worry about getting your caffeine fix.


Bars & Pubs

If you're on the hunt for a new local in Westminster, we've got you covered. In the immediate and surrounding areas there's a drinking spot for every occasion; swanky rooftop bars, cosy traditional corner pubs and trendy industrial cocktail lounges all make for perfect watering holes to unwind in and catch up with friends after the working day.
The Red Lion is located 10 minutes away in a stately three-storey building on Parliament Street. Renowned for being a regular drinking spot for MPs and politicians due to its proximity to Number 10 Downing Street and the Houses of Parliament, this traditional London pub serves craft beers, cask classics and hearty pub grub.
The Rivoli Bar is a great option if you're looking for all-out indulgence. Head to the world-famous Ritz in Piccadilly for a drink in their opulent bar that has been designed to imitate the inside of a gold jewellery box. This one-of-a-kind setting makes for a memorable nightcap.
The Rooftop is hard to beat when it comes to cityscape views. Overlooking Trafalgar Square, the outside terrace offers spectacular views of the Shard, London Eye and Nelson's Column. Watch the sun set with a carefully curated cocktail in hand before taking the 15-minute stroll back to your apartment.
If you'd like to learn more about our luxury serviced accommodation in London, you can get in touch with us here.