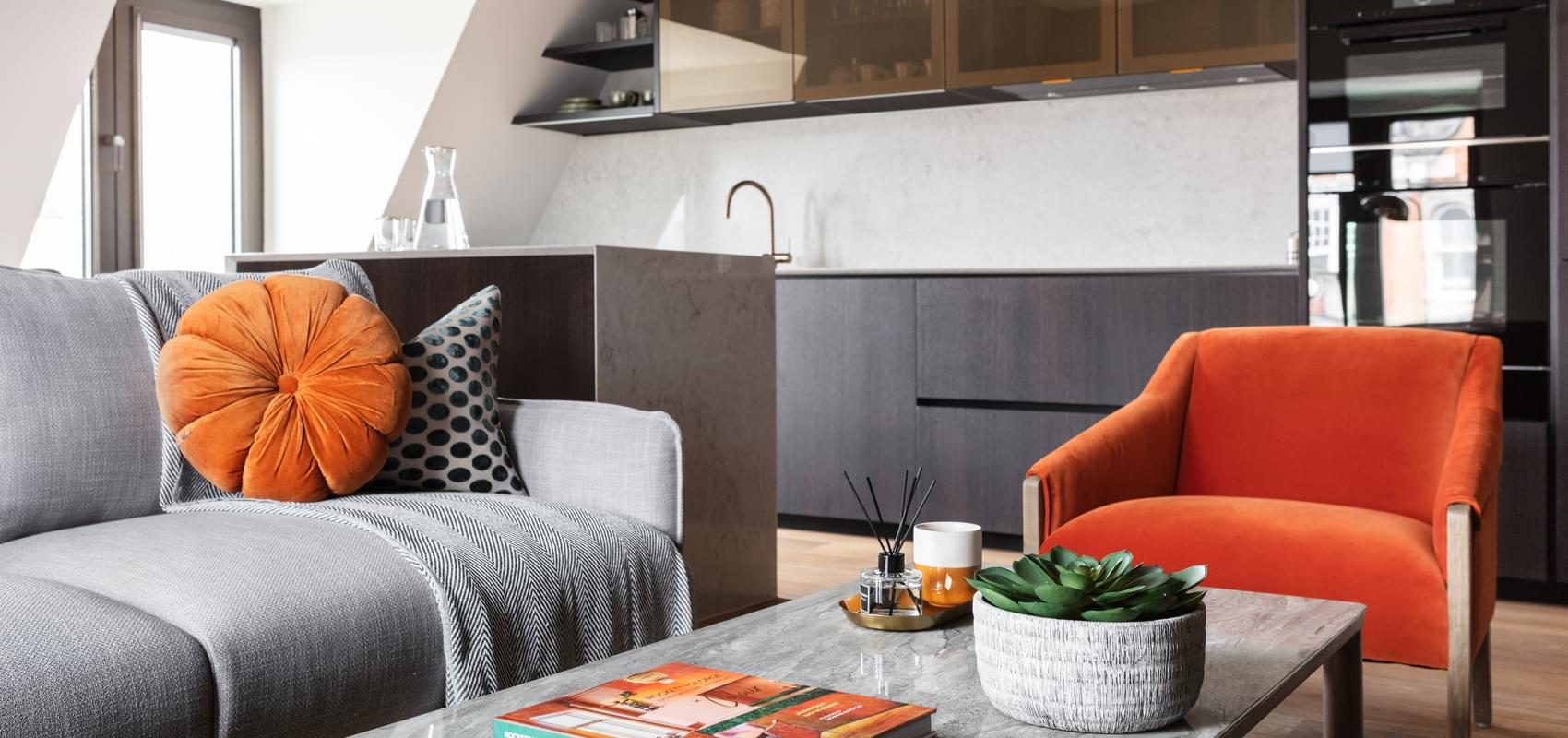 Partner Terms & Conditions
These are our legally binding terms and conditions.

Partner Agreement
Date: ……………………………………
This agreement is between your company and
Portland Brown intends to buy accommodation service in all your property locations
from …………………………………………………………….
under the following terms and conditions.
Description of Services
Supplier should provide the following support to Portland Brown:
Deliver corporate standard housing options and service in line with the strict criteria set by Portland Brown as seen in our Service Level Agreement, reference Schedule A.
Ensuring that our clients choice of corporate housing is booked and reserved as quickly as possible following Portland Brown's confirmation to supplier.
Provide comprehensive check in instructions for each individual booking at least 48 hours prior to arrival, these must include but are not limited to any relevant, gate codes, parking space numbers, lock box combinations or post box locations
Provide comprehensive contact details for each individual booking made by Portland Brown. These must be provided at least 48 hours before arrival and include the correct numbers for check in (arrival), maintenance issues, guest queries and emergencies (out of hours).
Support Portland Brown in resolving any issues or concerns surrounding the reservation.
Ensuring, where possible, that any request for an extension to a booking is reserved and confirmed in writing in a timely manner.


Relationship
Supplier and PORTLAND BROWN agree that they will protect each other's best interests and maintain confidentiality in respect of all client transactions.
Supplier agrees to;
Obey all lawful and reasonable directions of PORTLAND BROWN
Not act in such a way that their connection with PORTLAND BROWN by virtue of this Contract reflects unfavourably on, or damages the reputation of PORTLAND BROWN or its products or services.
Represents and warrant that you will provide all services in full compliance with all laws, directives, orders, statutes and ordinances.
Comply with all relevant legal requirements including (without limitation) all health and safety legislation and regulations and all environmental legislation and regulations and all security and safety requirements of PORTLAND BROWN or their clients.
Keep confidential all information received or acquired from PORTLAND BROWN or otherwise arising out of or in connection with the Contract.
As and when required sign a Nondisclosure Agreement for certain client requirements.


Insurance and Safety Checks
Supplier will, at its own expense, obtain and maintain the following insurance for the duration of the working relationship with Portland Brown:
Public Liability Insurance with coverage including, but not limited to, premises/operations, contractual, personal injury or death to persons and products/completed operations liabilities, with limits of at least £800,000 per occurrence and £1.6 million annual aggregate for bodily injury and property damage combined.
The supplier understands and agrees they are responsible for any injury to guest(s) and or their family members/visitors that occurs through the use of the Supplier's property. For the avoidance of doubt, this may include, but is not limited to, slips/trips, bodily injury etc.
Supplier shall secure and maintain Employee Liability Insurance as legally required.
Portland Brown may request a copy of all insurance documents at any time, these should be provided to Portland Brown by the supplier within 48 business hours.
Portland Brown shall be given at least 30 days' notice of the cancellation or expiration of the aforementioned insurance for any reason.


Data Protection
Both parties agree to ensure that they will, at all times, comply with the provisions and obligations imposed by the Data Protection Act 1998 and The GDPR any subsequent enactment, amendment or modification thereof and all personal data acquired by either party from the other will be returned to the disclosing party on request. Both parties agree to indemnify each other in respect of any action brought about due to any unauthorised disclosure of personal data.


Commission and Rates
Commission terms
The agreed amount of commission should be built into the rate quoted by supplier over the net booking amount unless otherwise agreed in writing with Portland Brown.
Quotations
When quoting rates ensure the following process is in place:
Within the UK;
All rates should be quoted on a nightly basis in GB £ and plus VAT. All rates should include a weekly clean and linen change as minimum. Any extra charges such as pet fees should be outlined at the point of enquiry.
Europe and ROW;
All rates should be quoted on a nightly basis in the relevant country currency and include all tax and VAT of that country. (including 15% commission) All rates should include a weekly clean and linen change as minimum. Any extra charges such as pet fees should be outlined at the point of enquiry.
Daily Rates;
Where rates must be charged daily, the daily rate should be clearly outlined and include all tax and VAT outside of the UK. All rates should include a weekly clean as minimum. Any extra charges such as pet fees should be outlined at the point of enquiry.
Monthly Rates;
Where rates are quoted monthly or 'special offer', the monthly rate should be clearly outlined
along with any possible rate changes should the reservation extend or reduce.


Payment Agreement Procedure
Payment Terms
Credit facilities of 30 days from check in are required. Should any reservation length be over 30 days, payment will be made month by month.
Invoicing Arrangement
Supplier will provide Global by Portland Brown with a detailed invoice. The invoice must be addressed to our client C/O Portland Brown with the relevant PO number, this information will be provided to you by the team upon confirmation of booking.


Notice and Cancellation policies
Supplier should offer Cancellation policy: a 14-days pre-arrival cancellation policy along with 14 days notice for in house amendments/extension/reductions.
Damage and Deposits
Portland Brown will not pay deposits. If a form of deposit is required we expect our Supplier(s) to arrange and facilitate the guest completion of a credit card authorisation form at the point of check-in, please note, Portland Brown must be made aware of this expectation at the time of booking.
We recommend our Supplier(s) arrange a 'registration card' to be signed by each and every guest at time of arrival, a copy can found on page 20 of this document.
Our damage policy can be found on pages 18, 19 and 20 of this document. Any damage claims should be notified to us in writing no later than two weeks after the end of the term of the reservation. Any claims made outside of this time will not be considered.


Force Majeure
If either party is affected by Force Majeure it shall forthwith notify the other party of the nature and extent thereof.
Neither party shall be liable to the other for any failure to fulfil obligations under the Contract if such failure is occasioned by any act of God, fire, act of government or state, war, civil commotion,
insurrection, embargo, labour disputes of whatever nature and any other reason beyond the reasonable control of the relevant party.
The validity, construction and performance of the Contract shall be governed by the laws of England and Wales and parties hereby submit to the exclusive jurisdiction of the English Courts.